The main production areas are:
• injection molds
• equipment for production lines
• measuring and inspection jigs and tools
• tool repair and modify
• assembly and welding equipment
• technology process equipment
• production jigs, tools, holders, etc.
Besides we produce metal parts on press machines, according to customer needs. Because we posses own tool shop we can produce a wide range of metal parts. Currently we produce several kinds of parts for window frames.
Steel fence
The production is based on modern machines, which guarantees high quality and low prices.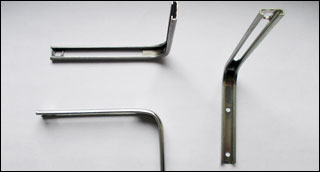 Scissor stay – tilt stop
APPLICATION:
• hinge window – as frame open limiting part
Frame open stop with bracket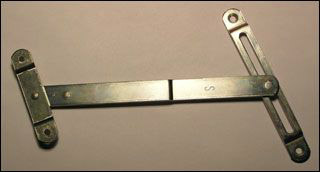 Hinge